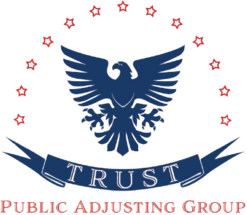 Property Insurance Claim Help After Water Damage
Property Insurance Claim help is often needed once a home or business has suffered water damage. Hiring a Public Adjuster will help this process move along faster, which is key to preventing the growth of mold in your home after water damage. A good public insurance adjuster is familiar with the case law and the effect that wording can have on your claim, which could be critical when dealing with this type property damage.
Flooding, leaks and all kinds of water damage is far too common of a problem and our experienced Public Insurance Adjusters have helped countless clients throughout Daytona Beach, Port Orange, Ormond Beach, Orlando and all over the state of Florida. Trust Public Adjusting Group has the knowledge to accurately assess the water damage to your home and make sure your insurance company is ready pay everything needed for repairs. Water damage can be caused by a leaky roof, pipe damage or a number of other things…
A leaky roof is often caused by storms with a lot of wind, rain or lightning; such as tornados, hurricanes, hail or thunderstorms.
Flooding can cause massive damage to your property. Our experts will establish whether your flood damage was caused by wind or rising water, and help make sure that your flood claim is done correctly.
Damage to your homes pipes could lead to water damage from the inside and this can be one of the more expensive causes of water damage to your home.
A surprise cause of water damage could come from the feed lines to your home's washing machine, so don't forget to keep those lines clear.
Water damage can cause all kinds of unexpected problems to your property, creating even more reasons to seek insurance claim help from a public adjuster. Additional consequences of water damage to your home could be damage to your roof / walls / foundation, all potentially leading to more trouble with mold, water rot or even electrical issues. Our experienced public adjusters will speed up the recovery process and help get the most back from your property damage insurance claim. Contact Trust Public Adjusting Group today by calling 386-456-6885, emailing Claims@TrustPublicAdjusting.com, or scheduling a complimentary consultation by completing this online form.