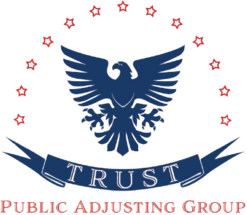 Underpaid or Denied Property Insurance Claims
Trust Public Adjusting Group regularly helps businesses and homeowners claim more than what their insurance company originally offered for covering damage done to property. We overturn previously denied property insurance claims and improve underpaid insurance claims more than 90% of the time! Some claims have been increased from $10,000 to over $100,000, adding to the many reasons for hiring one of our experienced public insurance adjusters to represent your best interests.
We have designed a system to be risk-free and work easily for all types of insured property owners. Our extensive knowledge of state laws & statutes, building codes, continuing education and elite software are just some of the many reasons for hiring us. Trust Public Adjusting Group proudly represents homeowners and businesses throughout Tallahassee, Panama City, Daytona Beach, Ormond Beach, Orlando, Port Orange, and so many other areas throughout the state of Florida.
A recent OPPAGA study shows that hiring a Public Adjuster can increase the payout by an average of 747%, and Trust Public Adjusting Group regularly passes this mark! Our compensation plan is simple; we don't get paid, unless you we can help you get paid. Now is the time to schedule a complimentary inspection of your property and we'll try to help in every way that we can. If your Florida-based home or business has suffered storm damage, contact us at Claims@TrustPublicAdjusting.com or call 386-456-6885 to schedule a free consultation.