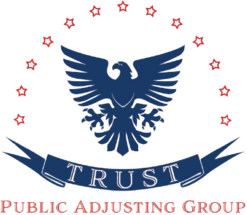 Property Damage Insurance Claim Help After Tornado
If your residential or commercial property has been damaged by a tornado, Trust Public Adjusting Group is here to help you. Our experienced Public Adjusters will the homeowner's tornado insurance claim, ensure that all property damage is accurately documented, and make sure to increase your overall payout. Tornados can cause horrible property damage as tornadoes often include hail, lighting, and impact damage from flying debris. It is not uncommon for trees to fall on properties from afar. The wind speeds alone can each beyond 250mph. As a result, properties that have experienced tornadoes are not just subject to wind damage, but also tremendous water damage which may lead to mold growth. In other words; tornadoes can cause many storm-created-openings from:
Hail
Wind
Impact
Lightning
Flying debris
Fallen trees and unexpected property damages
It is vastly important to have a trained insurance adjuster knowing what to look for after suffering any type of tornado-related property damage. Finding an experienced insurance adjuster that works for you and not the insurance company is a crucial step in this process. There may be property damage that will be unnoticed by the average insurance adjuster when inspecting the property for your tornado insurance claim. 
Our experienced public insurance adjusters are sympathetic to your circumstances and know what to look for and are trained to see potential problems that may not be visible yet. Our insurance adjusters are constantly working with engineers, mold assessors, and contractors from all over the state for both small and large properties, both commercial and residential. NO matter your situation, Trust Public Adjusting Group can help you and make sure we do not leave a stone unturned. We do not work for the insurance company and will only represent your best interests when dealing with any type of property damage. Trust Public Adjusting Group's qualified team of public insurance adjusters are ready to help and ease any stress from the daunting process of getting what you deserve from your insurance claim. TRUST will make sure you have an experienced local insurance adjuster / expert who will actively progress your case toward quicker outcomes and larger monetary settlements.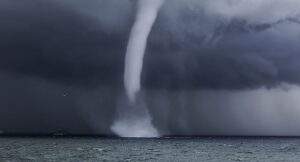 When natural disasters occur, such as tornados, insurance companies are usually bombarded with property insurance claims – typically resulting in extended wait times, inaccurate settlements, and novice adjusters sent to your property for damage inspections. All this plus the paperwork and navigating the claim process, experts, contractors, paperwork, negotiations, scheduling, recorded statements, lead to an overwhelmed policy holder. Trust Public Adjusting Group will not let this happen to you and our public insurance adjusters will help navigate and expedite this entire tornado insurance claim process. Contact us to get started today by calling 386-456-6885, emailing Claims@TrustPublicAdjusting.com or completing this online help form. Take advantage of our local knowledge and connections by hiring Trust to help your home make a full recovery in the shortest amount of time.